How many times have you peeked into your closet only to find that, despite the rows of hangers before you, you have absolutely nothing to wear?
Closet fatigue is a real thing and can hit even the most fashion-forward. I'm not a believer in the "things every woman should own by 30" mentality – we all have our own style, lifestyles and needs, and clothing is never a one-size-fits-all thing. However, I do believe there are certain wardrobe essentials a woman can add as a foundation that will serve her time and time again.
The next time you find yourself with nothing to wear, try shopping your own closet. Revisit those fashion staples that may seem boring on their own, but can serve as the necessary building block to your next outfit. If you're still struggling or need some inspiration, come visit us to get our expert tips on our favorite closet pieces that will serve you time and time again!
Keep reading for five things I've added to my capsule wardrobe that I plan to wear into the ground!
1. A Well-Tailored Blazer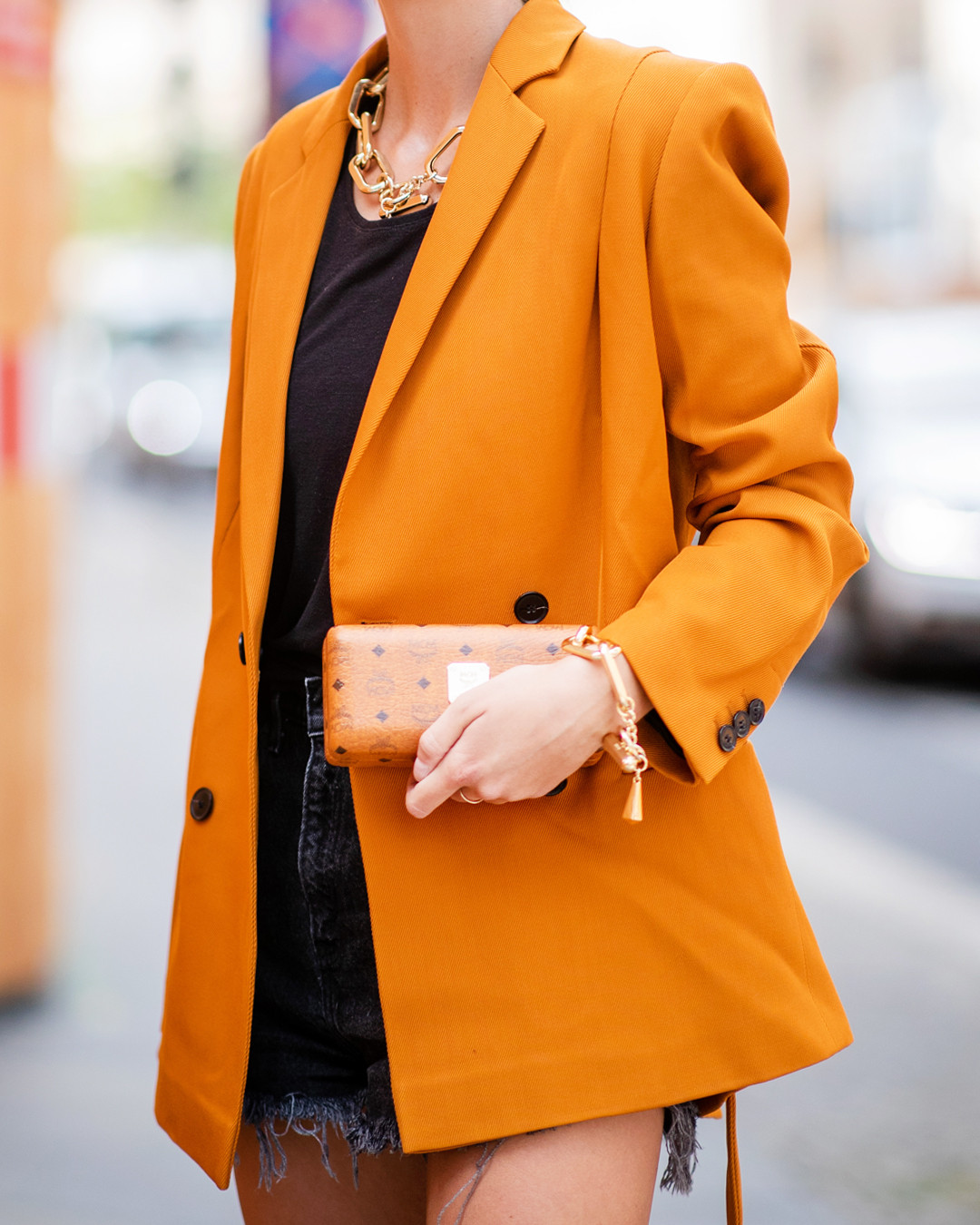 A fitted blazer makes the top of my list as there's nothing it doesn't work with. White jeans, a maxi skirt, a graphic tee, a blouse – the options are endless.  Gone are the days when blazers only came in navy or black. We're seeing them in hot pink, red, white, plaid, printed patterns and more. If your outfit is lacking inspiration, throw your blazer overtop and your outfit will find a second life.
2. Delicate Jewelry

If you've been reading my blogs, you know how much I adore delicate jewelry. Most of us have that one thing that makes our outfit feel complete – a spritz of perfume, your go-to earrings, a thin belt. For me, it will always be my favorite gold necklace that is oh-so-subtle. From date night and cocktail parties to job interviews and important occasions, minimalist jewelry is perfect for standing solo or layering with other pieces. Even Meghan Markle is a fan!
3. Denim Jacket
My love for a denim jacket traces back to my high school days and beyond when no outfit was complete without my worn-in Levi's jacket. If only I had the foresight back in the day to keep it around, I would have a truly vintage look today. Ah, lesson learned. Then and now, a denim jacket is the perfect layer for all seasons, especially living in South Florida. I recently added a white denim jacket into my rotation and I'm never looking back.
4. Lace Cami
In my opinion, a lace cami is the new white tee. It can be as seductive or conservative as you need it to be. For a first date, bare some shoulder and wear it on its own with a leather skirt or jeans. For work-appropriate outfits, layer a cardigan or blazer overtop to keep the look professional yet feminine.
5. Maxi Skirt
Similar to the midi dress, the maxi skirt is so incredibly versatile. I own too many to count. The maxi is so easy to throw on with a graphic tee and denim jacket for Sunday brunch, or pair with a lace cami or silk blouse for an evening out.